Isabel:
Game show music is heard from the speakers around the camp where the two teams are on the stage, Isabel walks out from behind the curtains with a suit and tie and introduces the cast members to there first Immunity challenge.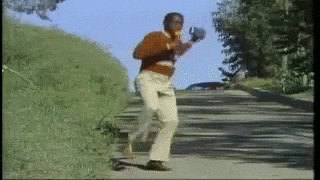 "Welcome challengers to your first Immunity challenge! This weeks challenge is called '
Campers Fued
' and here's how it works. By the number of points you scored on you reward challenge, you will be going against one member from the opposite team that placed the same rank as you;
Kathy (205) VS Forrest (150)
Cyrus (175) VS Cheniyah (145)
Quinn (165) VS Casidee (135) [Finished her challenge first]
Lorelei (130) VS Juliet (135)
Bijou (70) VS Calevan (105)
Ramon (0) VS Konami (0)
You will be going back and forth with each other to answering 6 questions,
to make things fair if Kathy answers the 1st question first, then Forrest will answer the 1st question second but then start the 2nd question first. This is to make sure every contestant from each team has an equal fairness to the challenge!
Each question has a specific point in the answers, Whoever answers the top answer then there opponent will win a point, If you win against your rival by you will give your team a point!. It's just like how the first round starts off on Family Fued!
Now if you have any other questions you can ask me, don't worry I won't bite."
[This challenge does not involve dices, I have created a separate thread for you to RP against the other member.
YOU ARE NOT ALLOWED TO JUMP IN OTHER PEOPLES THREAD BESIDES YOUR'S

For the mental players (since this challenge is mental) you can pick
1
question that you can answer with 2 answers.
For Example:
Question 1: What is something people drink
If your going first you want to take 2 answers that can score you the win so you use your advantage for this question and answer Water/Soda. (Again; You can only use that power to only one of the questions!)
You all will have Until the end of Wednesday to complete this challenge! If you have any further questions please ask away!
Goodluck!]